Home | Directory | Store | Links | Service | Site Map | Downloads
Items of Interest
40% Commission
Publishing News
Ebook Faqs
Free Ebooks
Free Samples
Self-Publishing
Fiction Lovers
Categories
Adventure
Erotica
Fantasy
Horror
Mainstream
Romance
Science Fiction
True Crime
Westerns
Young Adult

Top Ebook Sites
Fantasybook.co.uk
Ebooksnbytes.com
Ebookcompiler.com
Ebookfriends.com
Ebookpalace.com
Ebookdata.com
The Free To Sell Package is "money in a box" just as it says there on the cover.
Items of Interest
40% Commission
Publishing News
Ebook Faqs
Free Ebooks
Free Samples
Self-Publishing
Fiction Lovers

Free Ebook Downloads
Here are some interesting ebooks for you to download. Don't worry, they're completely free for you. Click a cover to start.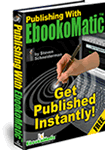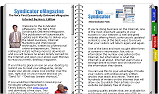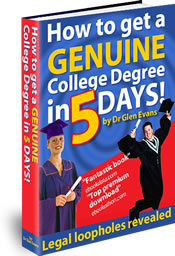 Make Your Site Sell in 2002!
MYSS! 2002 is a fantastic resource. Click Here… to download the free trial and see for yourself.
Affiliate Masters
This is one book all affiliates must read. Click Here… to download your FREE book, become a master at pre-selling your affiliate's product, and start making some money with your web site.
Free e-book library
For more free e-books, visit free-fiction.com's library page. Click here to read great titles like Crystal Pony by Gayle Nastasi and Moerae by Mary Ellen Knox.
Ebook Archives.
Click upon a category heading to display a list of free ebook samples. You will need Acrobat Reader to read them. To download them, right click upon your selected title and select 'Save Target As'
ExpandFantasy Ebooks
ExpandMainstream
ExpandScience Fiction Ebooks
ExpandRomance
If you would rather receive our samples via email attachment, simply fill in the boxes below. Emails are dispatched on a one per week basis.
Authors: Would you like to see samples of your books added to this section of Ebook Heaven? To learn how, send any email to read our guidelines.
goverment grants
Recommended for U.S citizens and residents
All U.S. citizens and residents are eligible to receive U.S. Federal Government, State Government, and Private Foundation-funded grants and loans. These programs do not require credit checks, collateral, security deposits or co-signers. Even if you have declared a bankruptcy or currently have bad credit: as a tax payer and U.S. citizen or resident, you are entitled to this money!
Learn more about U.S government grants – click here.