Home | Directory | Store | Links | Service | Site Map | Downloads
Items of Interest
40% Commission
Publishing News
Ebook Faqs
Free Ebooks
Free Samples
Self-Publishing
Fiction Lovers
Categories
Adventure
Erotica
Fantasy
Horror
Mainstream
Romance
Science Fiction
True Crime
Westerns
Young Adult


Science fiction and fantasy ebooks
Ebook Heaven has ever been your source for good quality science fiction & fantasy ebooks, but that is only part of what we have to offer.
My name is Mark Cooper and I am the author of The Devan Chronicles, a fantasy series available to purchase both off and on-line. Ebook Heaven is my attempt to promote worthy works of fiction in both ebook and print formats. Of course it began with my own fantasy, but since then it has grown into something quite different to what I had envisioned. With the addition of such categories as; Science Fiction, Horror, Adventure, Romance, and True Crime among others, I hope you'll agree with me that Ebook Heaven has an even wider appeal than it did at its inception.
Still, at its core, Ebook Heaven remains a science fiction and fantasy site. Fans will continue to enjoy new books and ebooks by up and coming authors in their favourite genre. Fantasy is still my first love, I hope to continue writing in the genre for many years to come. Enjoy your stay, and come back often.
Mark E. Cooper
Author of The Devan Chronicles
Are you an author struggling to promote your book? Then you will want to become a member of our Ebook Directory. You can use it to reach a wider audience and it's free. Are you looking for a list of ebook compilers? Then perhaps our Publishing Links Directory will fit the bill. Whether you are looking for an ebook cover artist, or simply a good fantasy ebook, you will find that Ebook Heaven can help.
Fiction
Book length fiction of all kinds. Ebooks and Pbooks are welcome, but the work should ideally be available to purchase on-line.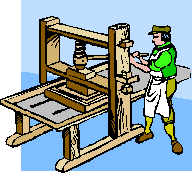 Publisher's Resources
Various resources to help the independent publisher.
Non-Fiction writing of all types. Ebooks and Pbooks are welcome, but the work should ideally be available to purchase on-line.
Writer's Resources
Resources on the web aimed at writers.
This Month's Special Ebook offer
The Devan Chronicles (Category: Fantasy)
A feeble king sits the throne of Deva, and traitorous lords scheme to take it from him. Only the lords of the four great fortresses remain vigilant and loyal to the kingdom. Deva seems doomed, as the legions of the Protectorate march. This popular ebook trilogy is now available in multiple ebook formats including Palm, Microsoft Reader, and PDF all for just $9.95
Read a three chapter sample | or order now for just $9.95
This Month's Featured Ebooks
How to write and publish your own eBook in 7 days (Category: How To)
If you want to be successful, imitate successful people. It's just that simple. While a lot of self-proclaimed experts will tell you how to write an ebook, none have the credentials of Jim Edwards and Joe Vitale. Jim and Joe have put together an incredible guide full of how-to tips and step-by-step instructions that will literally help you write an ebook in 7 days. Click here to learn more
Prey by Michael Crichton (Category: Sci-fi Fantasy)
High tech whistle-blower Jack Forman used to specialize in programming computers to solve problems by mimicking the behavior of efficient wild animals–swarming bees or hunting hyena packs, for example. Now he's unemployed and is finally starting to enjoy his new role as stay-at-home dad.
All would be domestic bliss if it were not for Jack's suspicions that his wife, who's been behaving strangely and working long hours at the top-secret research labs of Xymos Technology, is having an affair. When he's called in to help with her hush-hush project, it seems like the perfect opportunity to see what his wife's been doing, but Jack quickly finds there's a lot more going on in the lab than an illicit affair. Click here to learn more
Halo: The Fall of Reach by Eric S. Nylund (Category: Sci-fi Fantasy)
While the brutal Covenant juggernaut sweeps inexorably through space, intent on wiping out humankind, only one stronghold remains–the planet Reach. Practically on Earth's doorstep, it is the last military fortress to defy the onslaught. But the personnel here have another, higher priority: to prevent the Covenant from discovering the location of Earth. Outnumbered and outgunned, the soldiers seem to have little chance against the Covenant, but Reach holds a closely guarded secret. It is the training ground for the very first "super soldiers." Code-named SPARTANs, these highly advanced warriors, specially bioengineered and technologically augmented, are the best in the universe–quiet, professional, and deadly.
Now, as the ferocious Covenant attack begins, a handful of SPARTANs stand ready to wage ultimate war. They will kill, they will be destroyed, but they will never surrender. And at least one of them–the SPARTAN known as Master Chief–will live to fight another day on a mysterious and ancient, artificial world called Halo. . .
The writer did an awesome job on this one. Page by page, this book is written very realistically in great detail just like Heinland's Starship Troopers, where often he'd show off his actual knowledge of science in great detail. Great stuff. Click here to read more
Easy as 1-2-3 by Phillip Depoy (Category: Fantasy)
Deep in the hollows of Georgia's wild Appalachians, the ghost of a young girl can sometimes be seen in the moonlight, still wandering the paths of Black Pine Mountain, where she vanished more than fifty years ago. Now another little girl has gone missing, the only child of a troubled backwoods couple guarding a dark secret of their own.
Flap Tucker, a Zen private eye with a knack for finding missing things, is on his way from Atlanta to the eerie little town of Lost Pines. Beautiful nightclub owner Dalliance Oglethorpe has come with him. Together they will play their parts in the most terrifying kind of ghost story: one that's real–and not over yet. Click here to learn more
Recommended for U.S citizens and residents
All U.S. citizens and residents are eligible to receive U.S. Federal Government, State Government, and Private Foundation-funded grants and loans. These programs do not require credit checks, collateral, security deposits or co-signers. Even if you have declared a bankruptcy or currently have bad credit: as a tax payer and U.S. citizen or resident, you are entitled to this money!
Learn more about U.S government grants – click here.